With our Port Captain, Supercargo, Cargo Surveyors, We are specialized in Project & Heavy Lift cargoes, but in our specialty, we are generalists in the work we do
Heavy lift shipping is a very particular trade, often involving the sea transportation of extremely heavy and voluminous loads, requiring special care and preparation.

Typical Heavy Lift and Project Cargoes
Typical heavy lift and project cargoes, components for power and wind power generation and distribution, such as boilers, turbines, generators, transformers, rotor wind blades etc. Apart from the heavy lifts, the construction of plants requires the transportation of large quantities of project (related) cargoes as break bulk; i.e. boxes, crates, unpacked and skid-mounted units.
Further, typical heavy lift cargoes not related to plant construction projects are rolling stock, such as locomotives, railway equipment, bulldozers, cranes and floating equipment such as dredgers, barges and yachts.
The loads carried are often valuable items, which are crucial to large plants under construction. Meeting project schedules is an important factor, but more important is the cargo arriving in an undamaged condition.
Our services in this area are concentrate in three main group:
Warranty Surveys
Cargo Superintendent
Claim Investigations
SUPERCARGO & Cargo Superintendent (CSI)
Project Cargo Care started as a company with Cargo Superintendents, to control and manage the loading/discharging of heavy-lift & project cargo vessels.

Our Port Captains/Supercargoes are all Master Mariners and can rely on many years of experience in this work all over the world.
As the CSI is working as a kingpin figure among all parties concerned, the CSI is there to protect the clients´ interests, save their time and worn them against extra expenses. The broad experience of our Port Captains/Supercargoes allow us to foresee and caution the client against undesirable situations on board the ship and solve problems when they occur. Constant supervision for proper stowage, separation and lashing of the cargo is a guarantee of quick and safe cargo operations.
The most common services our Cargo Superintendents can help with, when handling general, project- and heavy lift cargoes:
Inspection-survey to products, goods, cargo
Lashing monitoring, calculating and certification
Vessel suitability survey for intended cargo and voyage
Prevention inspection of damage and/or loss on goods
Loss extent
Supervision and coordination during operations
Planning of load rotation and cargo handling procedures
Reporting to and advising client before and during operations with regard to performance
Fully comprehensive reporting after operations, including statement of facts, final stowage plan, diagrams of lashing arrangement, photos, etc.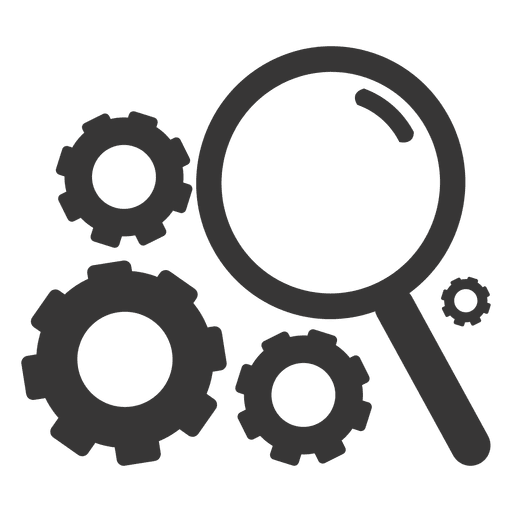 Multi-modal deployability

As specialists in project- heavy lift, we are generalists in this specific field of work.
We have a broad experience when it comes to different ways of transporting cargo, including but not limited to bulker, SPMT, Barging, Towage, Roll-On – Roll Off, Float In – Float Out and general multi-purpose and heavy-lift vessels,
Experienced seafarer

All our surveyors can rely on a broad seafarer's experience, mostly master mariners and captains from heavy lift vessels.

All our surveyors can rely on a broad seafarer's experience, mostly master mariners and captains from specialized vessel

Because many of them have also a broad experience as Port Captain/Cargo Superintendent, they really know where to look at and they know how they can be tricked.
The most common services our surveyors can help with, when handling general, project- and heavy lift cargoes:
Inspection of the cargo at the load and discharge locations
Analysis of critical items
Advice on and supervision on stowage and sea-fastening
Issue certificates incl. warranty
Calculation of forces and required lashings
Strength calculations for overseas transport
Identifying key risk components
Shipping procedure consultancy
Departure and loading procedures
Route analyses and advice
Shipboard operations
Panning and monitoring the ocean/inland transit
Discharge and arrival procedures
Essential part of an investigation is that you work with people who know where they are talking about. Our independent experts handle daily only general-, heavy lift cargoes and know every vessel from inside and outside. This is crucial to get the job done in an efficient, confidential and thorough way. Besides that, short communications lines with lots of technical departments of production companies, help us to find solutions as quickly as possible.
Damage inspection
Global Cargo Care delivers always an accurate and precise description of the cause of loss provides the necessary information for coverage determination. Experts are available for inspecting the damage which occurred, as well as the cause and all consequences. Our open communication with all parties involved prevents many problems. Potential additional damage is identified and all issues relevant to the claims process are addressed and resolved with expertise in a timely manner.
Disputes and Legislations
Our experts are hired to provide opinion and on many different aspects of marine work, at sea or land. Our experts can act as witnesses in court proceedings or arbitration and have extensive experience in gathering witness evidence and preparing opinions.
From a single piece of legal opinion to a detailed investigation leading to expert witness duties in court proceedings, we can place lawyers with an expert who truly is an expert in their field and will accurately fulfil the client's instruction quickly, clearly and with integrity.
P&I and Charterers' liability support
For P&I clubs we provide the knowledge and expertise required in the event of a dispute. We utilize professional communication and investigative skills to obtain information relevant to liability exposure. We work closely with adjusters to bring claims to a quick and fair conclusion whenever possible and support them with all the expertise they need.
The most common services our marine casualty surveyors can help with:
Marine surveys & investigations
Loss adjusting
Loss assessment
Claims management
Providing advice to mitigate (further) losses
Testing and analyses
Calculations and certification
Recovery / removal of lost cargo
Advice on transport and storage requirements
Project Cargo Care has a South America Global Coverage of maritime experts.